Our new album "From Gold to Ash" is available for streaming today thanks to our friends at The Obelisk. (special thanks to JJ for the kind words) We have waited a long time for this moment and would humbly like to thank everyone whose support has made it possible.
You can listen to the stream HERE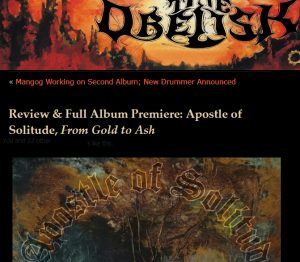 LPs and CDs available via the Cruz Del Sur Music website and will be available on bandcamp on 2/23.
Album release show is 3/23 at Black Circle Brewing Co. (Indy) with Desert Planet – band, Devil To Pay and Shroud of Vulture.